Contract Signing And Creating New Page With Ricoh Hong Kong

May 28, 2021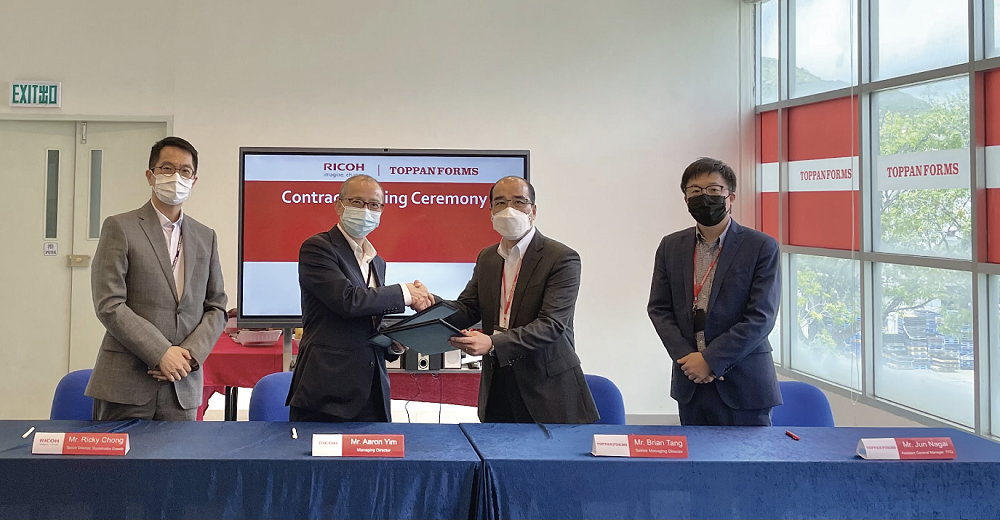 To enhance the efficiency and quality of our Document Management Services for our honorable client, we have introduced 5 units of laser digital printing system from Ricoh Hong Kong Limited (hereafter as "RHK"). With the great support from RHK and to celebrate the first collaboration with RHK and Toppan Forms (Hong Kong) Limited (hereafter as "TFHK"), a contract signing ceremony with roast pig-cutting and ribbon cutting had been held at Yuen Long factory on May 13,2021.

The ceremony started with welcoming address by Mr. Brian Tang, Senior Managing Director, TFHK and Aaron Yim, Managing Director, RHK. In memory of the collaboration with two companies, we were pleased to invite management to the contract signing ceremony and to host a simple roast pig-cutting ceremony, followed by the ribbon cutting ceremony. The event carries on with delicious food and beverage gathering, whereas the significant day ended with excitement.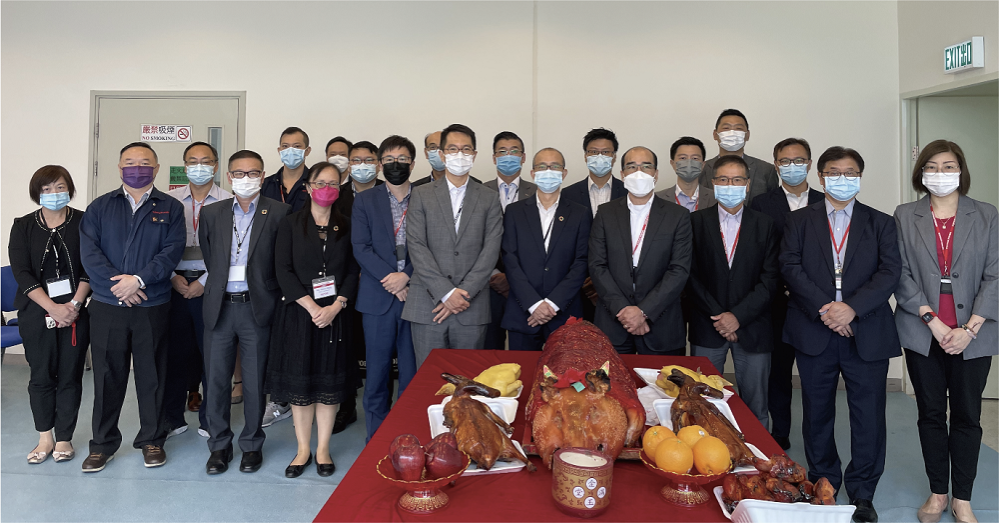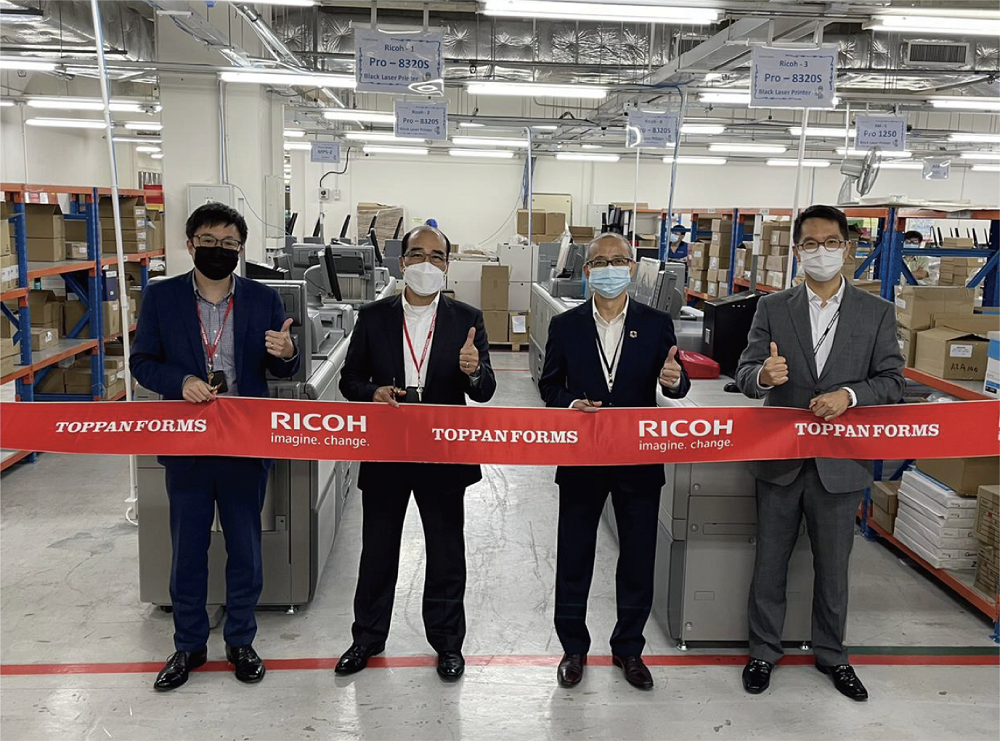 Through this project, TFHK and RHK have established a stronger relationship. We appreciate the cooperation opportunities and support with vendor, and hope to explore more new DMS business opportunities together in the future. With the new laser digital printing system, we can enhance our digital printing capabilities with faster, higher resolution and higher efficiency, and provide our valuable customers with enhanced professional services and excellent services.